Shrines are a fantastic way for players to gain specific benefits that will aid them in their journey, and these are all the places and what they do.
Religion is a significant part of Skyrim's people's life. Many characters are devoted to one or more deities, and most cities have a temple dedicated to a Divine. Religion is even one of the motivators for Skyrim's civil war. Various shrines dedicated to the Nine Divines can be found during the Dragonborn's quest.
Each of them grants a unique blessing that lasts eight hours and provides players with vital boosts.Mods exist to make these shrines even more fascinating and effective. As a result, knowing where these shrines may be discovered and what they perform is beneficial to gamers. A shrine for each of the Divines (save Talos, unless the Stormcloaks win the Civil War) may be found in Solitude's Temple of the Divines, and they can all be created in the cellar of the player's Hearthfire home, while several can also be discovered elsewhere.
Shrine Of Akatosh
Several Shrines of Akatosh, the pantheon's primary deity, can be discovered across Skyrim's wilds. There's one north of Rorikstead, one on the cliff overlooking Twilight Sepulcher in Falkreath Hold, one northeast of Steamcrag Camp in Eastmarch, and one in Skyborn Altar. If the Legion possesses Fort Sungard, there must be one inside as well.
Shrines of Akatosh give players a 10% bonus to Magicka regeneration, making them ideal for mage builds. Even characters with little interest in Magicka may find this blessing handy if spells are employed on occasion.
Shrine Of Arkay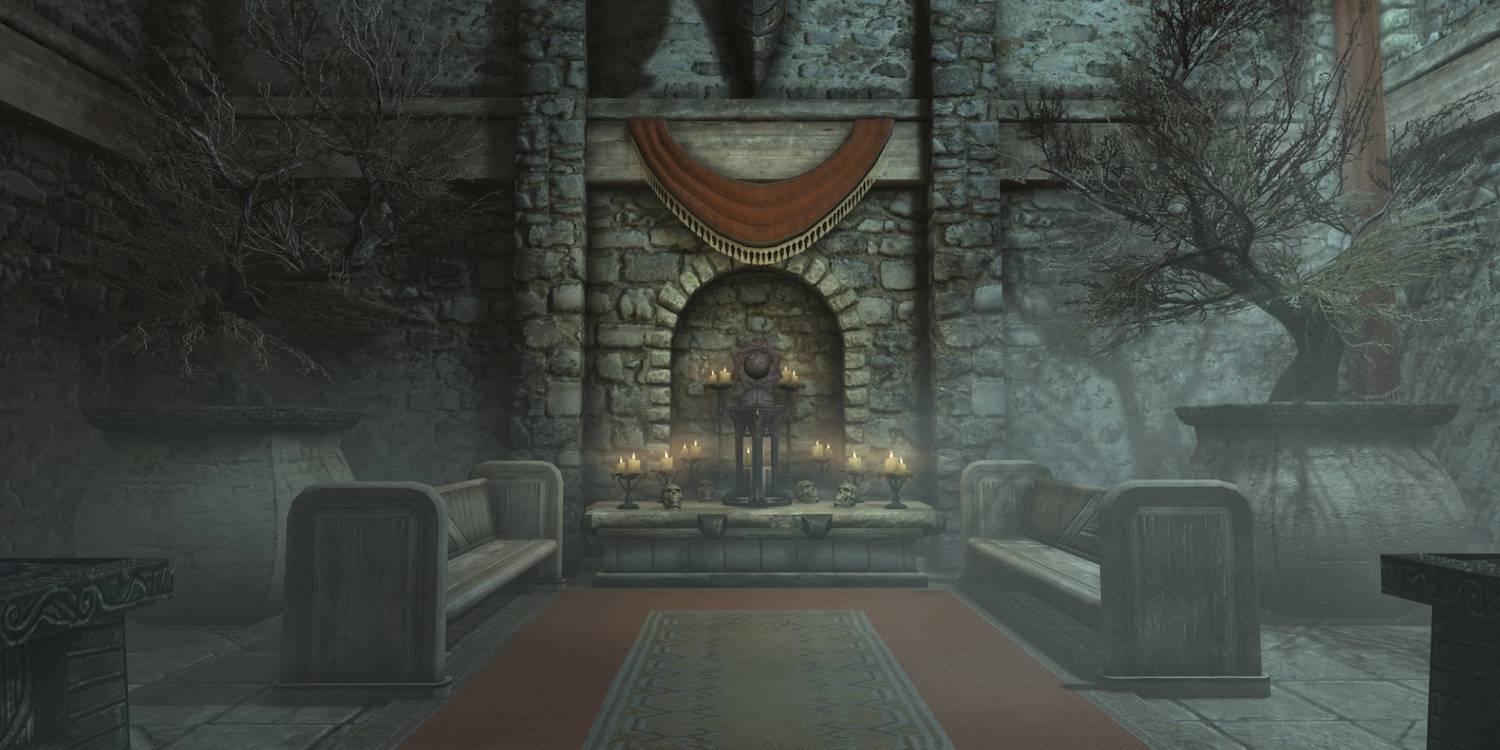 There is a Shrine of Arkay, the god of birth and death, in every Hall of the Dead in Skyrim save Morthal, Winterhold, and Dawnstar. Another Shrine of Arkay can be located in Wayward Pass in the mountains north of Nightgate Inn, as well as in the hills northeast of Windhelm overlooking the mouth of the White River (if the Empire wins the Civil War, this shrine will be replaced by a Stormcloak Camp).
The Blessing of Arkay is valuable in general because it grants players a 25 point Health increase.
Shrine Of Dibella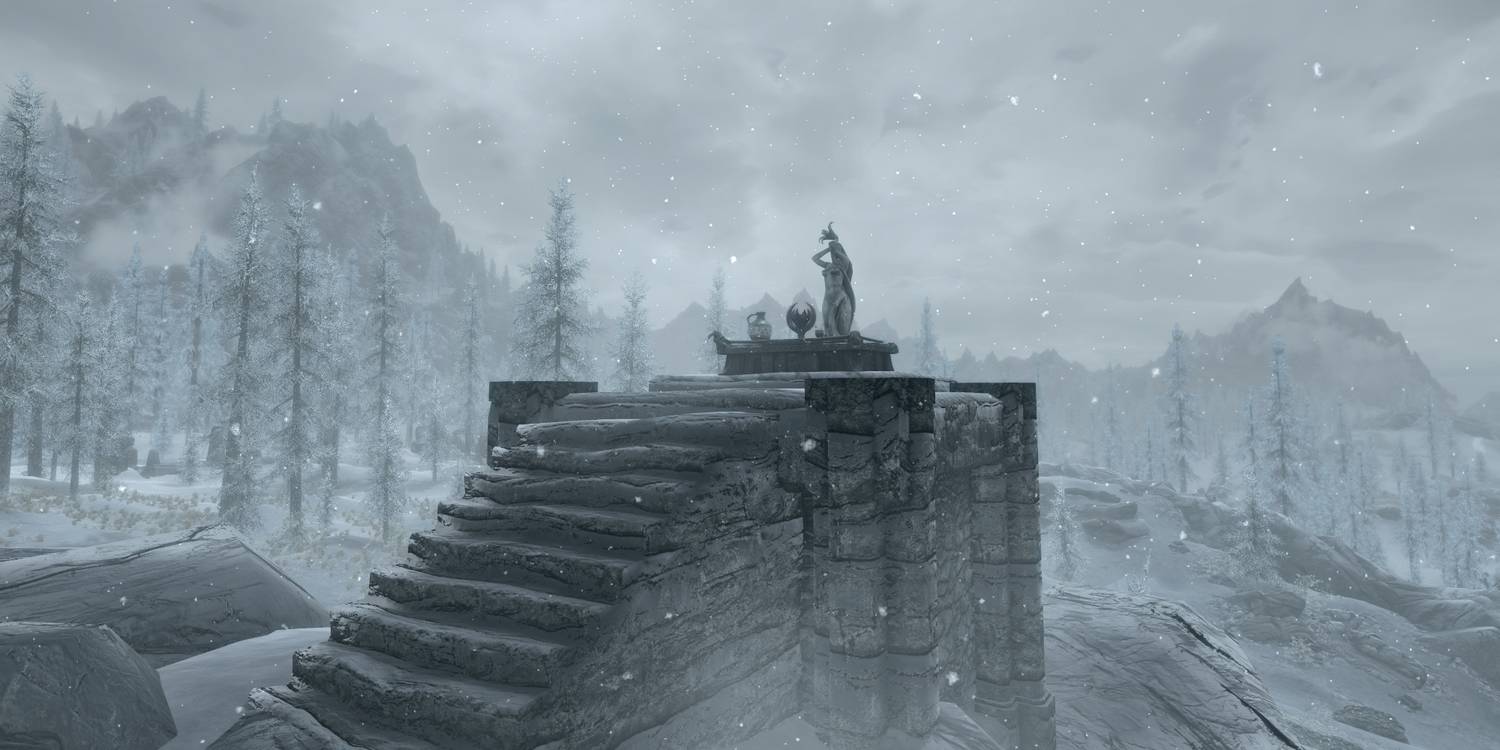 The goddess of beauty appears to be popular in Skyrim, as shrines to her can be found throughout the game. Aside from the Temple of Dibella in Markarth, there are shrines across the bridge in Old Hroldan, in Morvunskar, above the road south of Dawnstar, in Haelga's Bunkhouse's bedroom, inside Lucky Lorenz's shack across the river from the Abandoned Prison, and in Broken Tower Redoubt – all of which are being desecrated by Forsworn.
Shrines of Dibella provide a 10 point benefit to persuasion. Making them handy for players who prefer to navigate Skyrim with talks rather than weapons.
Shrine Of Julianos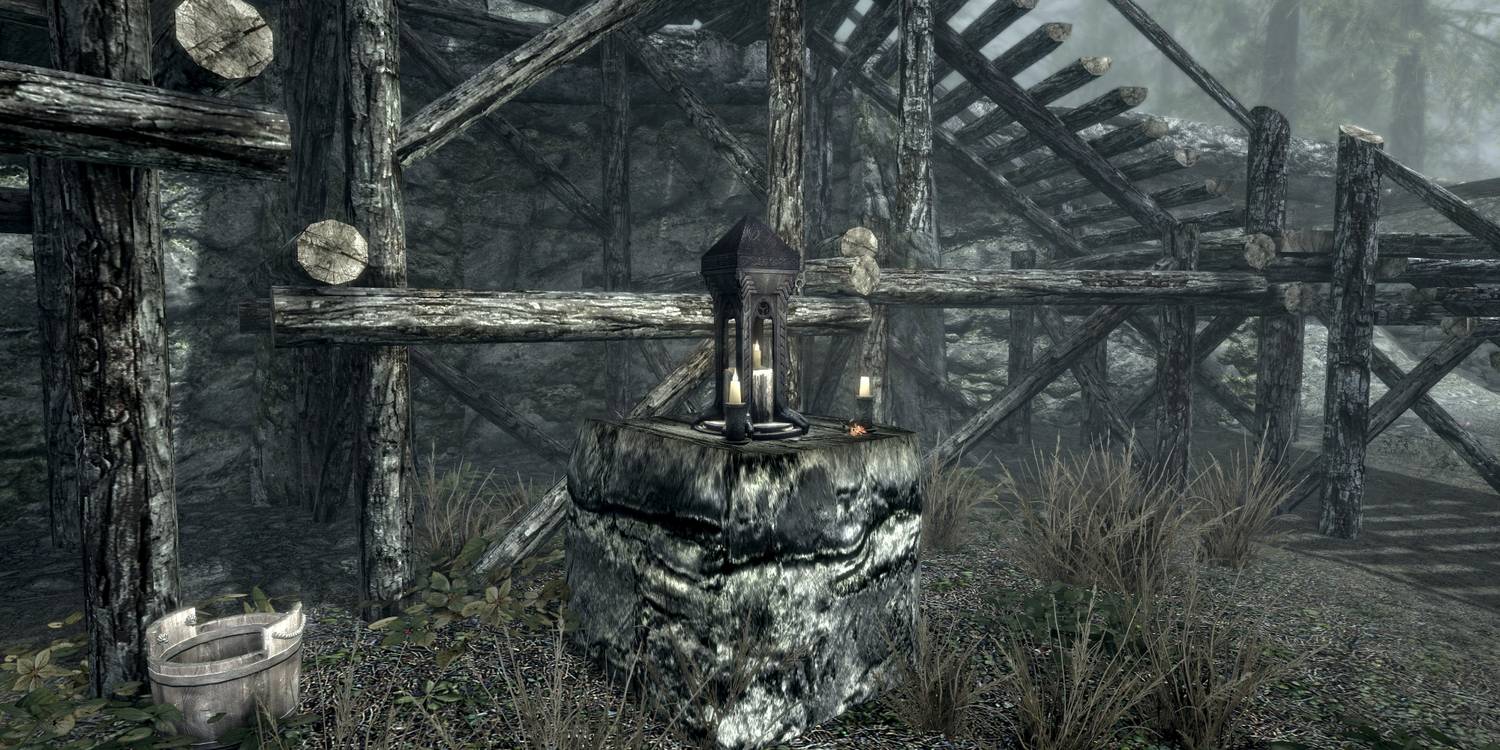 Shrines of Julianos can be found in several forts inhabited by enemy mages, including Fellglow Keep, Harmugstahl, and Fort Amol. There is another a shrine in the snow alongside a skeleton north of Shearpoint. But it is easy to overlook because it is not raised up or ornamented like the other shrines, and it is in a minor place.
Julianos is the god of wisdom, and his blessing reflects that. It grants a 25-point boost to Magicka, making him an excellent god for mage characters.
Shrine Of Kynareth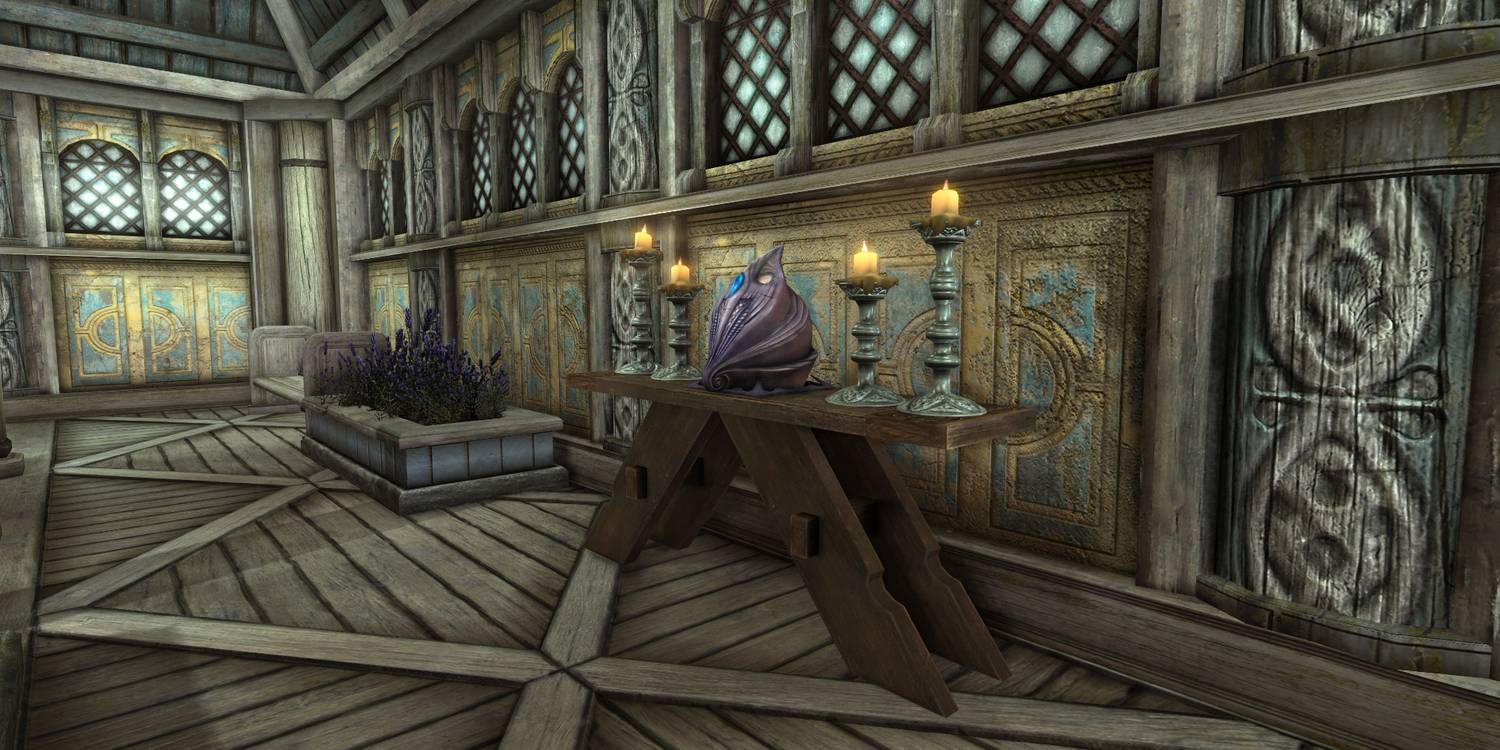 Kynareth is the goddess of the wind and sky who taught humanity the Thu'um and is well-liked by the Nords. Her shrine can be found in a variety of locations, including Fort Sungard (if occupied by Forsworn), the hills just northeast of Brood Cavern in southern Hjaalmarch, the Wreck of the Brinehammer, Crystaldrift Cave in the woods south of Goldenglow Estate, a hill north of the Earth Stone on Solstheim, and Whiterun's Temple of Kynareth.
Players that receive Kynareth's blessing gain a 25 point stamina bonus, which is valuable for thieves, assassins, and warriors.
Shrine Of Mara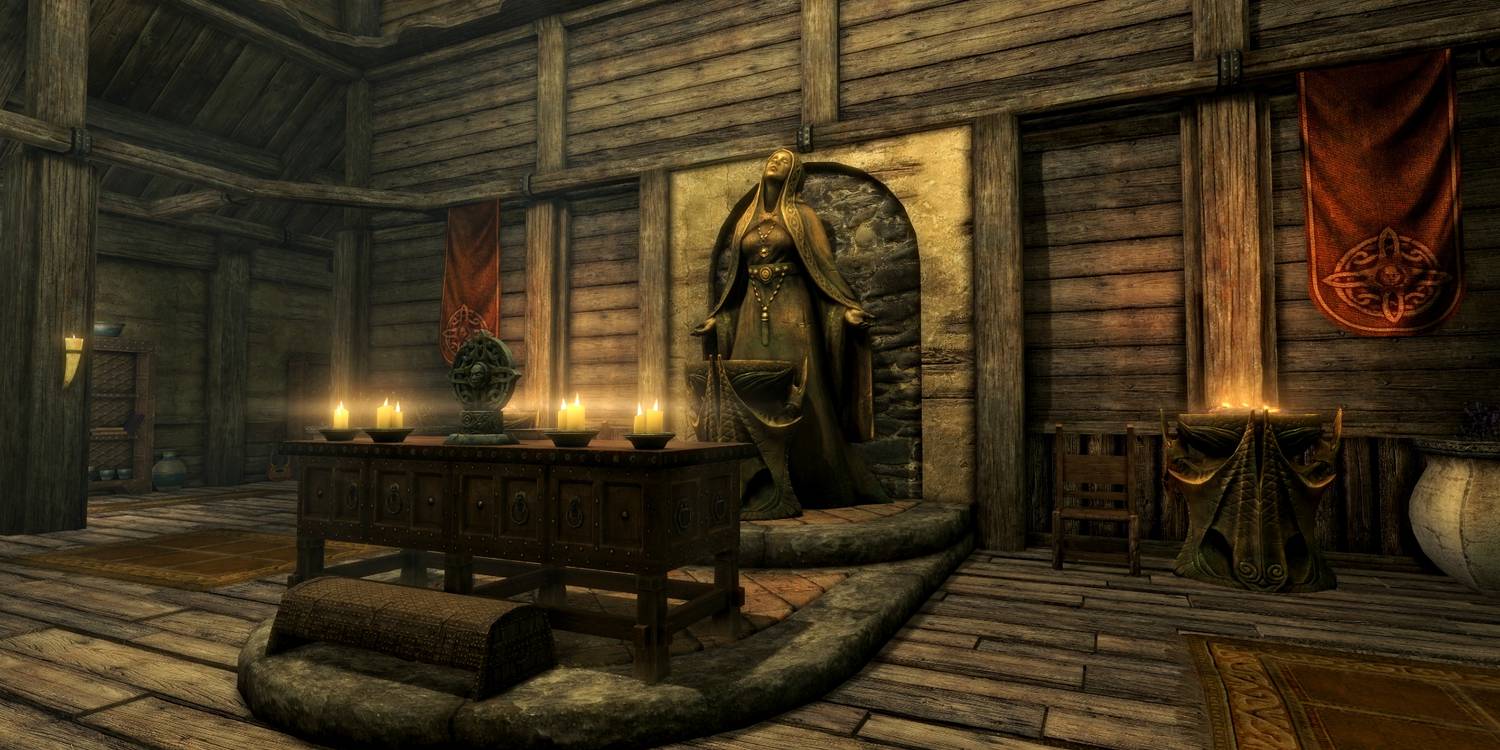 Aside from Riften's Temple of Mara, shrines to the goddess of love may be found at the Lord Stone and the Shrine of Mehrunes Dagon, as well as at the entrance to Nightcaller Temple above Dawnstar and in the mountains separating Whiterun Hold and Hjaalmarch.
Furthermore, players may come discover the location of a sad tragedy. If they take the dirt path north out of Old Hroldan. When you return to the place, a shrine to Mara will have appeared. Mara's blessing would assist any restoration build because it reduces the cost of restoration spells by 10%.
Shrine Of Stendarr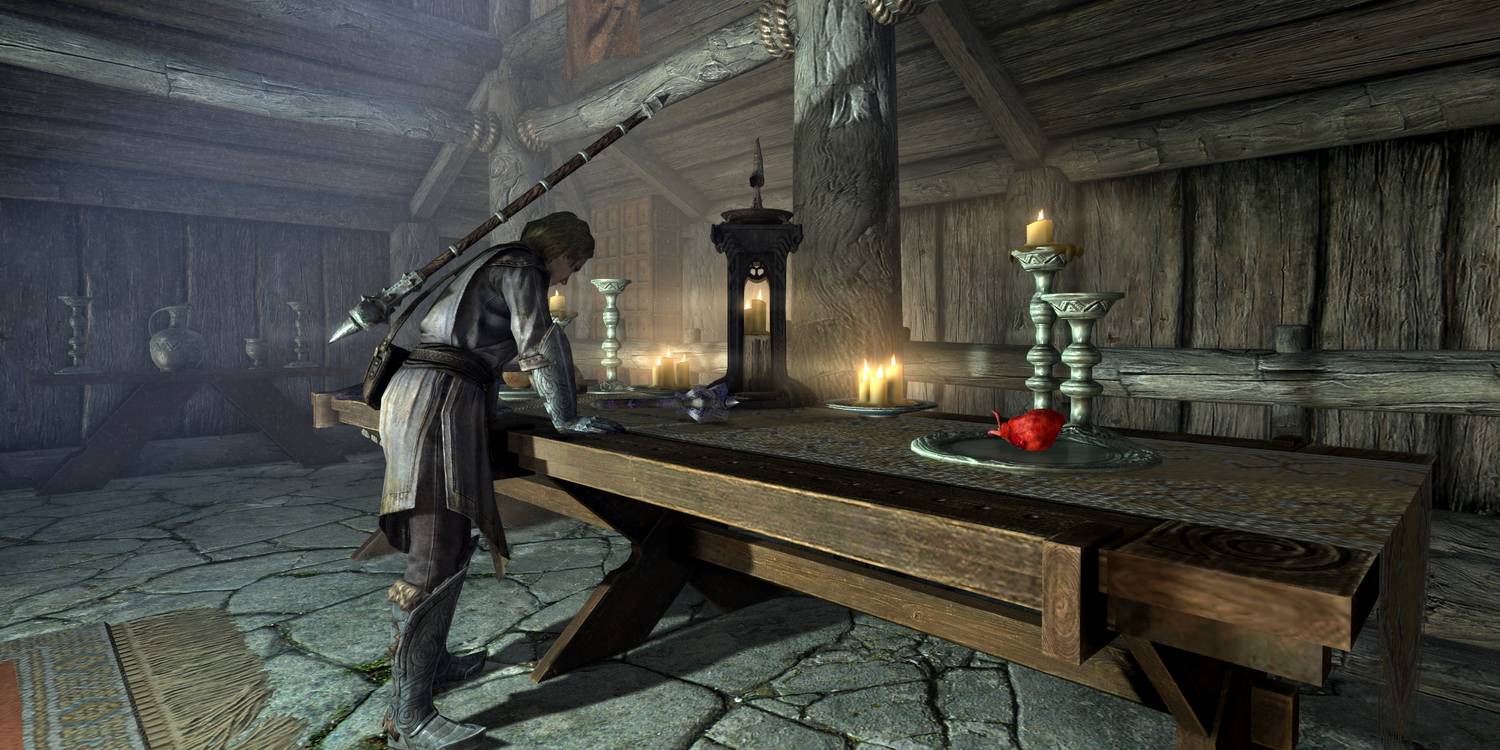 Stendarr shrines can be located in two locations frequented by the god of mercy's devotees. Hall of the Vigilant and Stendarr's Beacon. Another shrine can be discovered in Fort Greenwall, and a fourth at the base of the hill west of Fort Greymoor in the midst of the Whiterun tundra.
Players that employ shields will benefit from the Blessing of Stendarr, which allows them to block 10% more damage. Despite its definition, the blocking benefit applies to any type of block.
Shrine Of Zenithar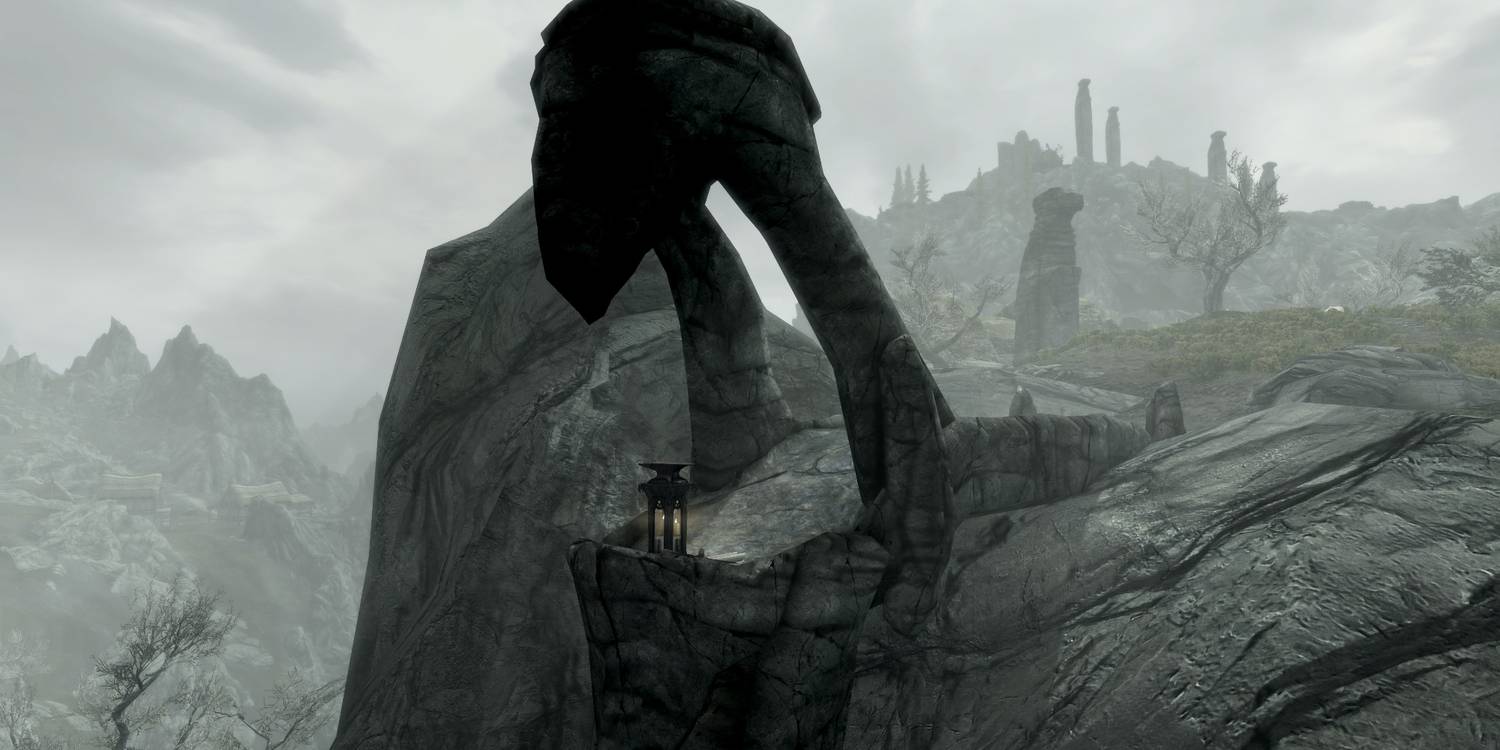 There are a few shrines to the god of commerce scattered throughout the wilderness, including one right by the cliff at Four Skull Lookout, one off the road just north of Riften, one in the mountains northeast of Frostmoon Crag in Geometry Dash Subzero, one within a ruined fort east of Rorikstead, and another north of that among a ring of boulders.
The Zenithar Blessing benefits merchants by increasing their pricing by 10%. Most of Zenithar's shrines are in awkward locations for selling products. However there is one in Solitude's temple near a multitude of merchants!
Shrine Of Talos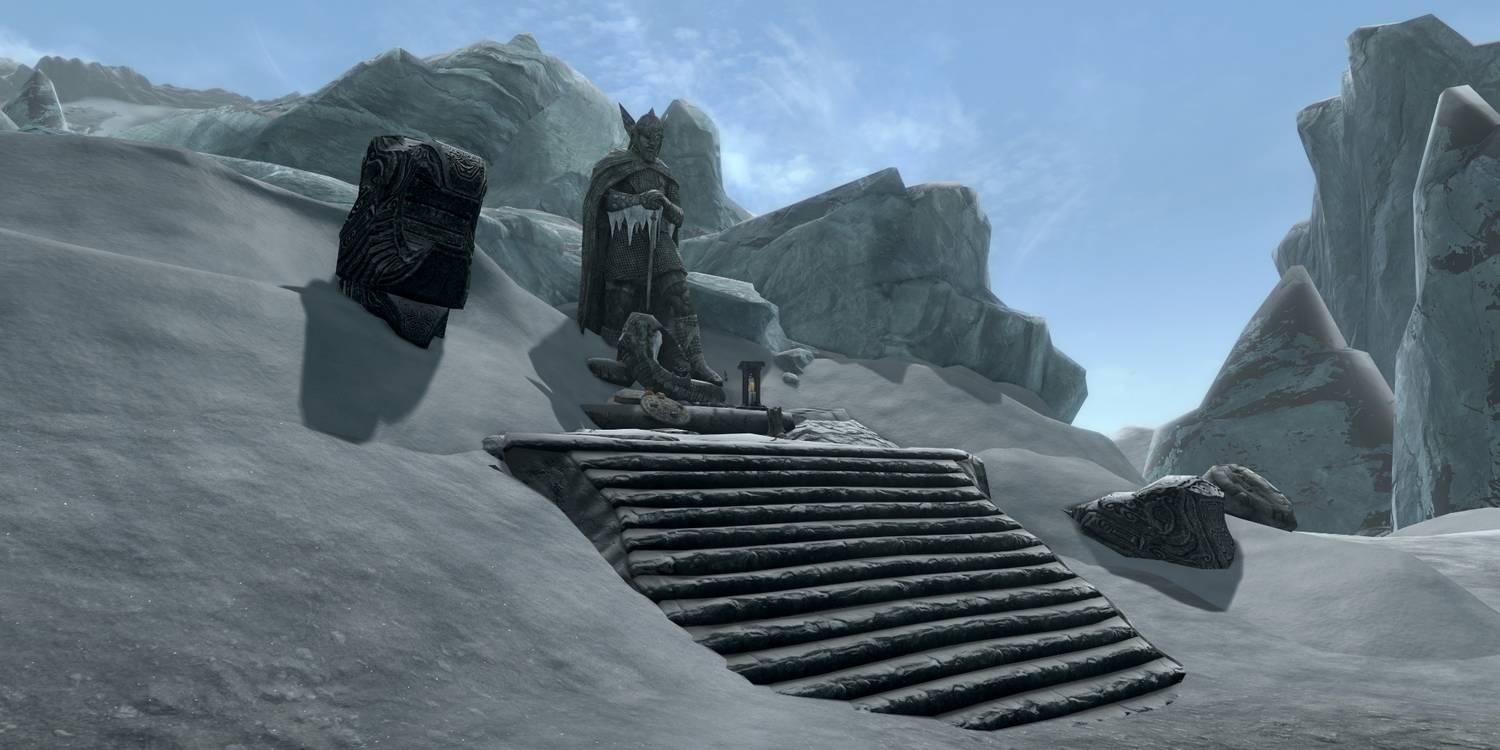 Talos Shrines are by far the most frequent in Skyrim, with a total of sixteen potentially located throughout the wilds, forts, and cities. If the Stormcloaks win the Civil War, the shrine is restored in the Temple of the Divines. And it also replaces the Shrine of Kynareth in Fort Sungard if it is taken by the rebels.
A total of fourteen permanent shrines can be found in the following locations: the Temple of Talos in Windhelm; the Shrines of Talos in Whiterun, Riften, and Markarth; three can be found in a variety of locations on the coastline north of Winterhold; on a promontory overlooking Windhelm Stables; at Weynon Stones, south of Dawnstar; within Fellglow Keep; in a cave overlooking the White River, east of Whiterun; at Cradle The Blessing of Talos can benefit any Dragonborn by reducing the time between shouts by 20%.
Daedric Shrines & Shrine Of Auriel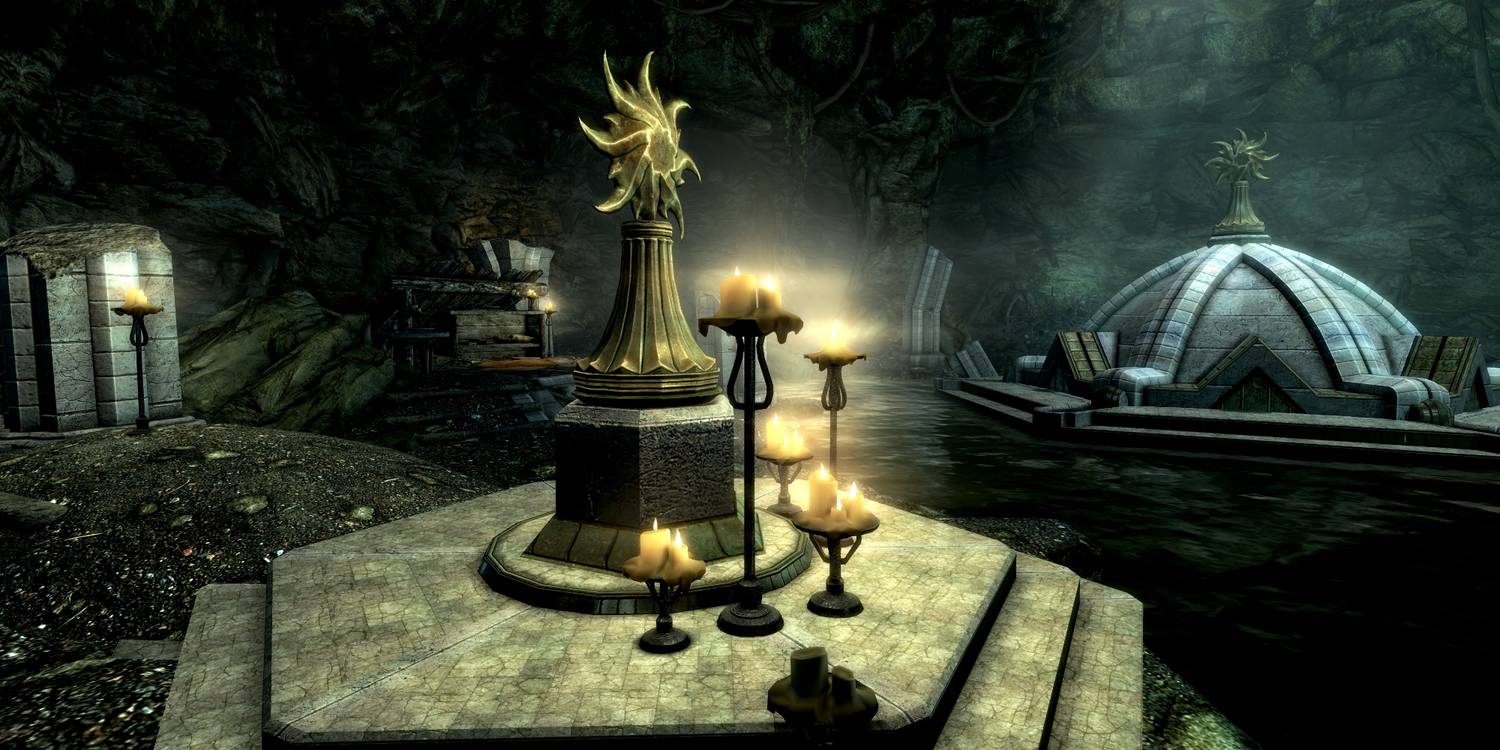 To improve playability, the Dawnguard and Dragonborn DLCs included four new shrines. Shrines to the Aldmeri god Auriel may be found in Darkfall Cave and the Inner Sanctum in the Forgotten Vale. And they give a 10% bonus to archery.
Shrines to the Dunmer gods (and Daedric Princes) Azura, Mephala, and Boethiah may be found in Raven Rock's temple. They provide 10% magic resistance, 10% more damage with one-handed weapons, and 10% better pricing. The Gallows Hall Creation also adds a shrine to Vaermina in that residence, which grants a 5% increase to Conjuration and Illusion, while the Ghosts of the Tribunal Creation adds three more shrines to Vivec, Sotha Sil, and Almalexia near Raven Roc