Iron weapons are tough, dependable, and not too difficult to make in Valheim. Here's how they all stack up when compared to one another.
After defeating the Valheim bosses Eikthyr and The Elder, players will have access to Sunken Crypts in the Swamp biome, where they can dig for Scrap Iron. After this is melted down, players will be able to begin crafting their own set of Iron weapons and armor, as well as unlocking important building items.
While many weapons in Valheim contain at least a trace of Iron, this list will only include weapons and shields that are predominantly constructed of Iron and may be obtained in the early and mid-game, when players are still dependant on Iron. Here's how the iron-based weaponry in Valheim stack up against one another.
Iron Axe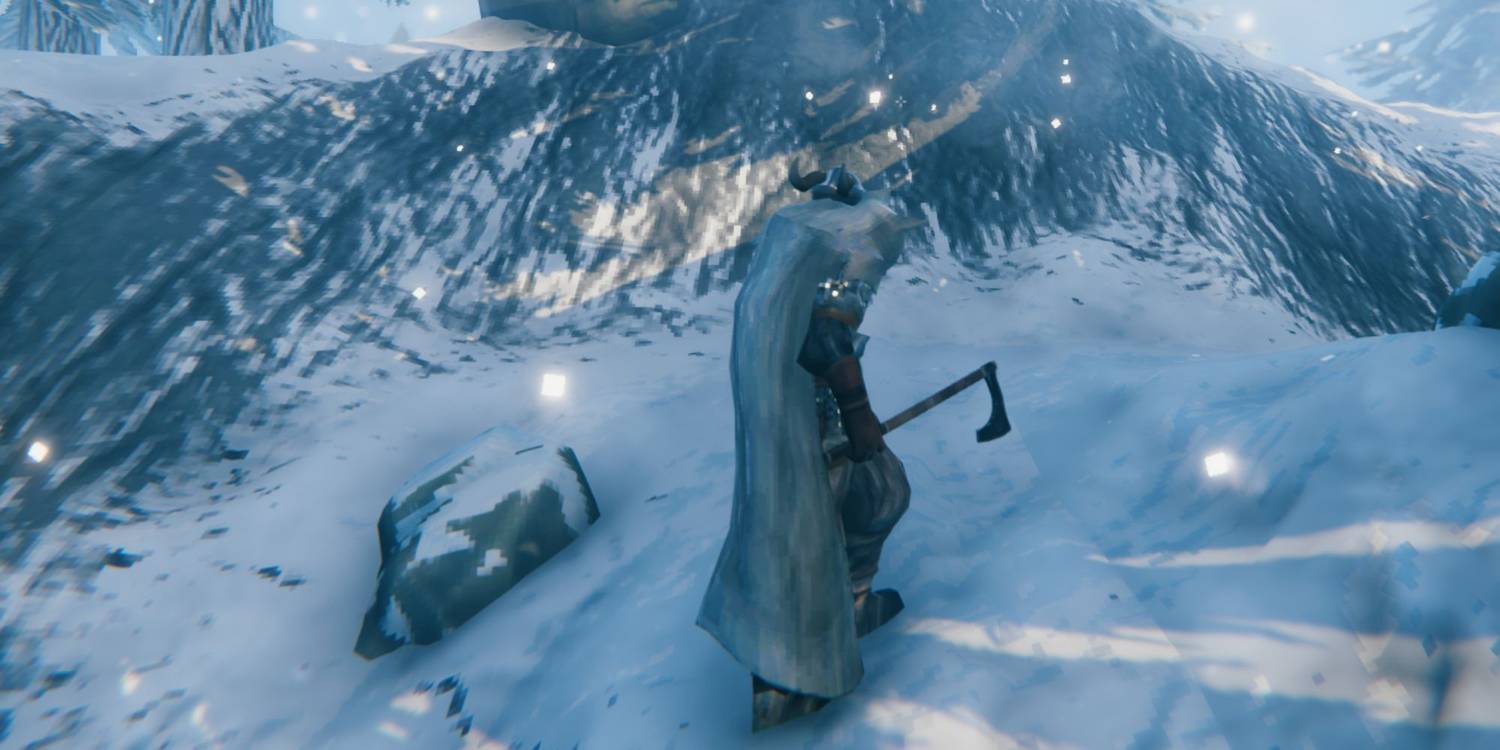 Damage Type: 60 Slash
Crafting Materials: 4 Wood, 20 Iron, 2 Leather Scraps
While the Iron Axe is primarily a woodcutting axe (and a very effective one at that), it also functions as a weapon. Its single swing is limited, yet when it connects, it deals just as much damage as most Iron weapons.
The disadvantage of using the Iron Axe, or any axe in Valheim for that matter, on both foes and trees is that it quickly wears out and must be repaired in a Forge, which isn't always close in the forest.
Iron Sword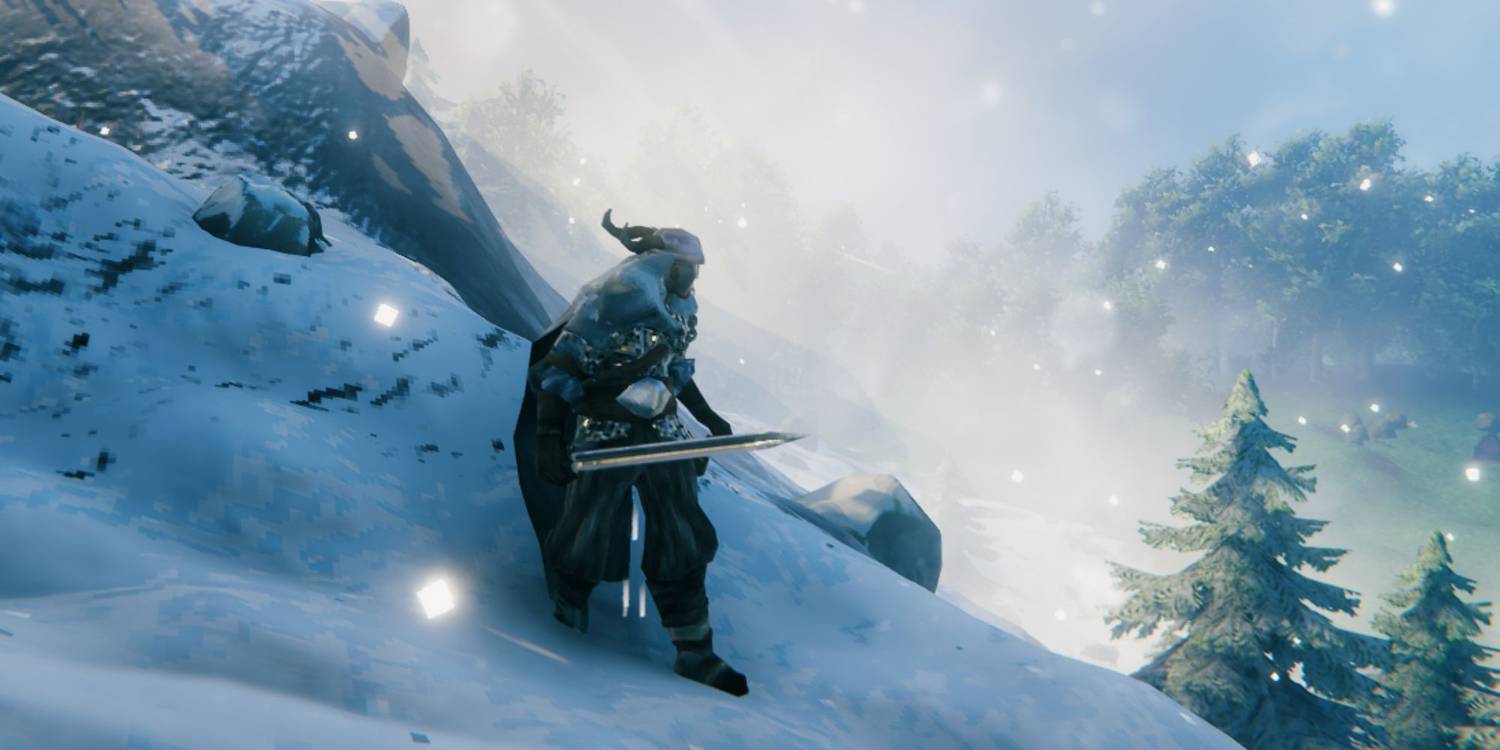 Damage Type: 55 Slash
Crafting Materials: 2 Wood, 20 Iron, 3 Leather Scraps
The Iron Sword is a Valheim classic. It's simple but elegant, and it's extremely dependable in both the Swamp and Mountain biomes. It, like all Valheim swords, is an excellent all-around weapon against both single targets and groups of adversaries.
It also complements the Iron shields seen in Valheim.It can be used with either the Serpent Scale Shield, the greatest defensive option, or the Iron Buckler, which allows for lethal parries.
Iron Mace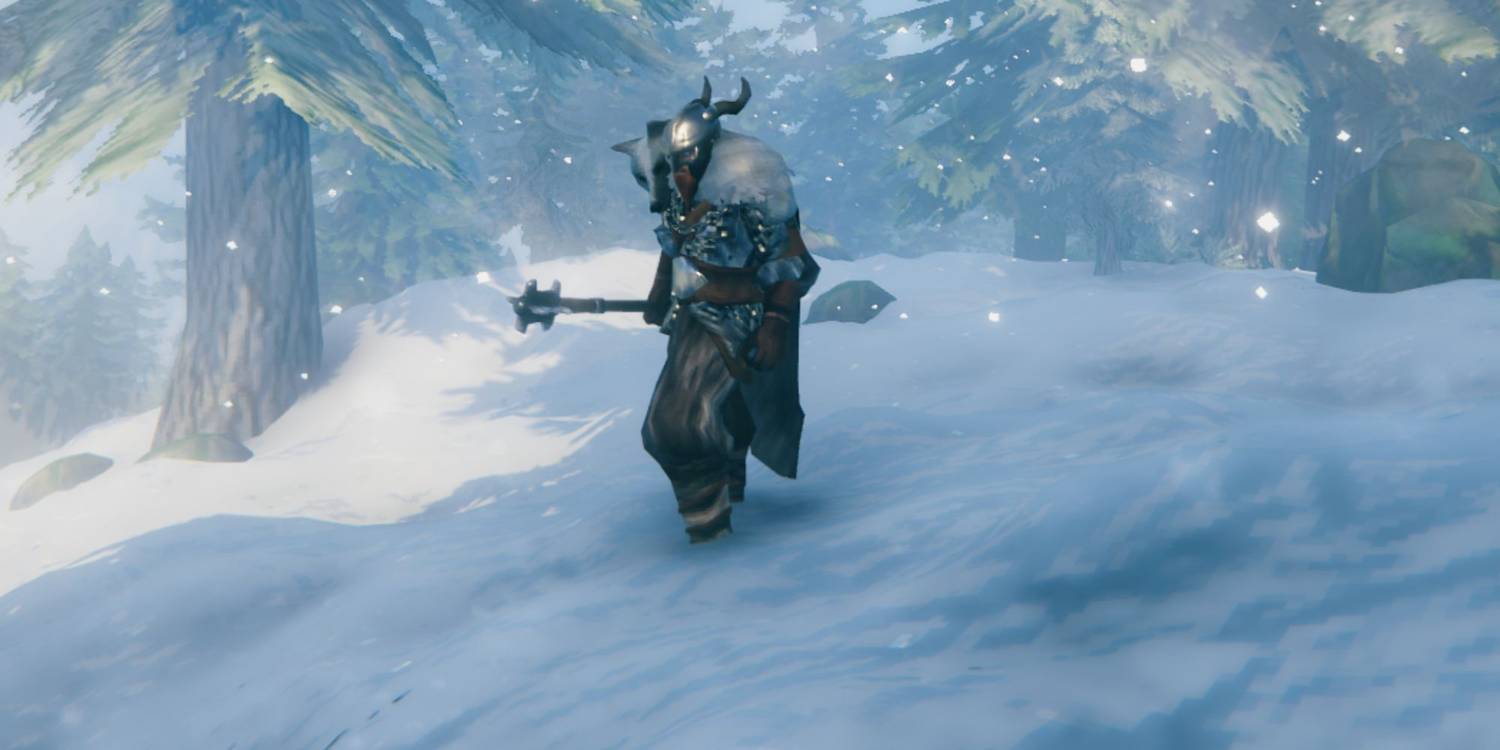 Damage Type: 55 Blunt
Crafting Materials: 4 Wood, 20 Iron, 3 Leather Scraps
The Iron Mace is a significant enhancement over the Bronze Mace, gaining +20 damage. As the best club in Valheim in the early stages of the game, it is the ideal weapon for defeating Bonemass, as this boss is particularly vulnerable to blunt force damage.
When compared to other Iron weapons in Valheim, the Iron Mace is a solid all-around choice because it provides comparable damage but with more knockback than the Iron Sword or Battleaxe. Surprisingly, it also deals the same amount of damage as the Iron Sledge, however it lacks the ability to knock foes back.
Iron Atgeir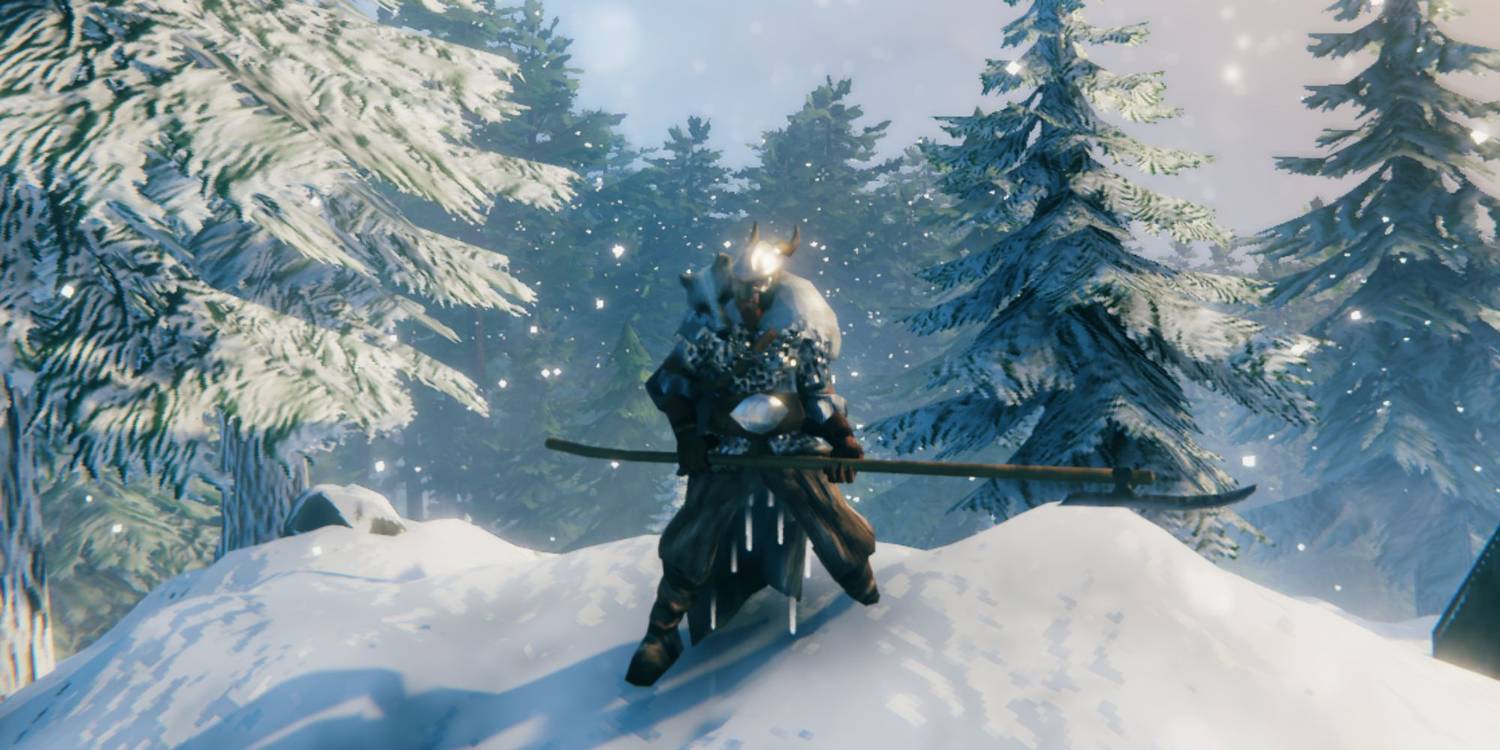 Damage Type: 65 Pierce
Crafting Materials: 10 Wood, 30 Iron, 2 Leather Scraps
The Iron Atgeir is undoubtedly the best simple Iron weapon that does not require complex elements beyond Iron. This weapon, like the Bronze Atgeir, can conduct lethal 360-degree sweeps, which come in handy when confronted by several adversaries.
Because Valheim has only four polearms, the Iron Atgeir will serve polearm users well for the majority of Funny Shooter 2 game. It does roughly as much Pierce damage as the legendary Himmin Afl when completely upgraded, but without the extra Lightning damage.
Serpent Scale Shield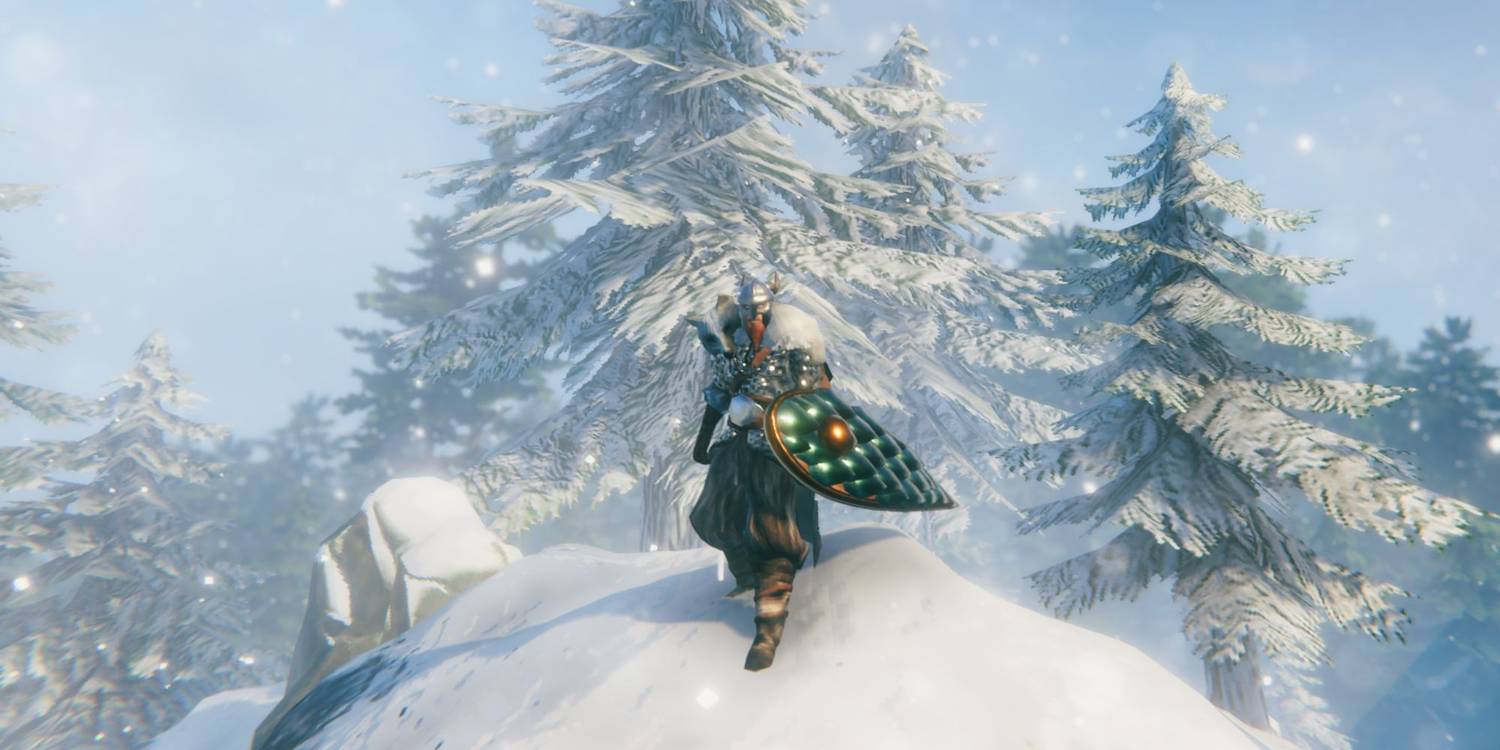 Block: 60
Crafting Materials: 10 Fine Wood, 4 Iron, 8 Serpent Scale
The Serpent Scale Shield is one of the best shields in Valheim and stands alone among Iron shields. The only disadvantage is that it cannot parry as a Tower Shield.
Although the Serpent Scale Shield requires only a tiny amount of Iron to manufacture, players must first locate and kill a Serpent. Serpents can be discovered in the ocean at night or when it is raining, but because their booty sinks in deep water, dragging them to shore using an Abyssal Harpoon is preferable.
Iron Sledge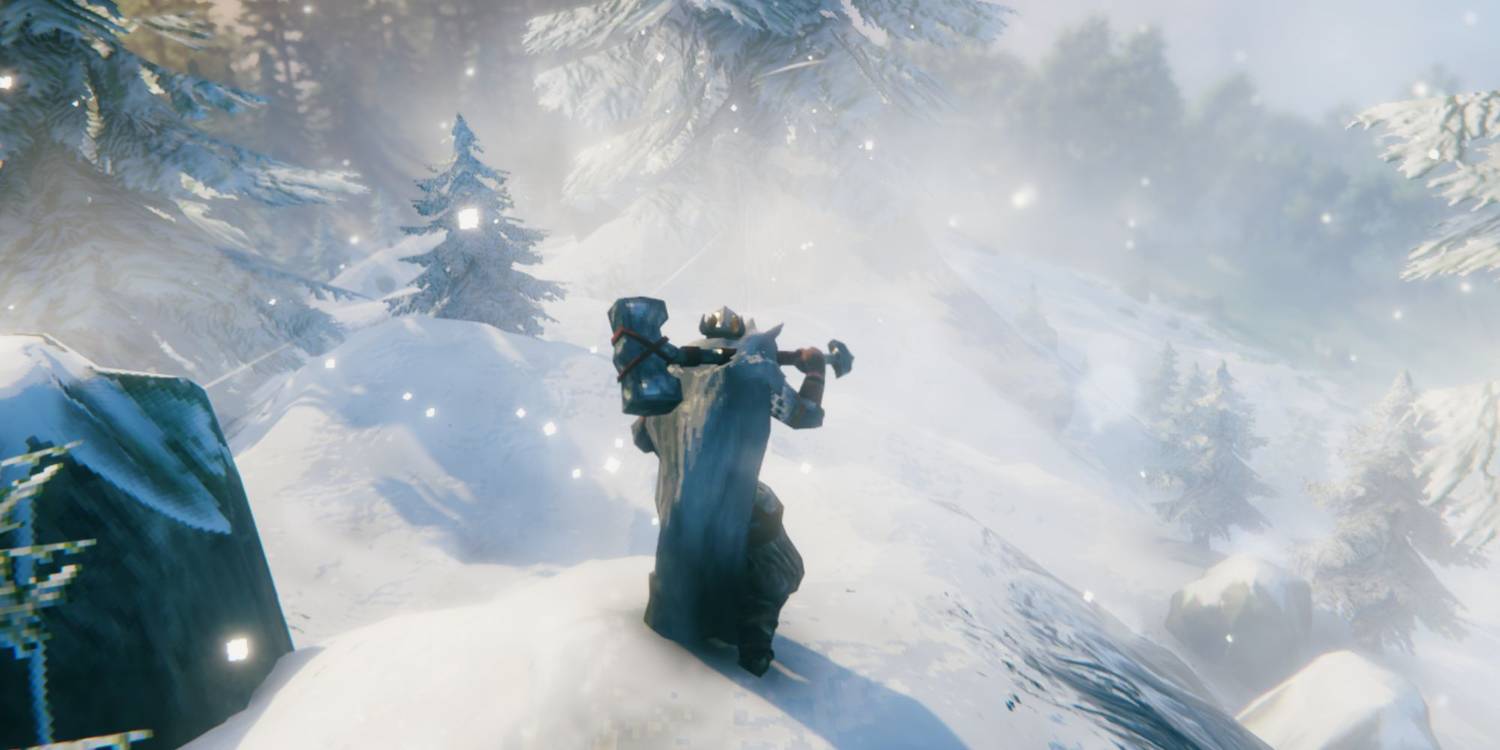 Damage Type: 55 Blunt
Crafting Materials: 10 Ancient Bark, 30 Iron, 4 Ymir Flesh, 1 Draugr Elite Trophy
The Iron Sledge is the second two-handed club encountered by players. And it is only surpassed by the aptly called Demolisher. The Iron Sledge, like all two-handed weapons in Valheim, hits slowly but much harder than one-handed counterparts.
It also has a fantastic Knockback rating of 200, which is wonderful for making space. The disadvantage of the Iron Sledge is that players must locate the Merchant, Haldor. As the Ymir Flesh he sells is required for the crafting procedure.
Battleaxe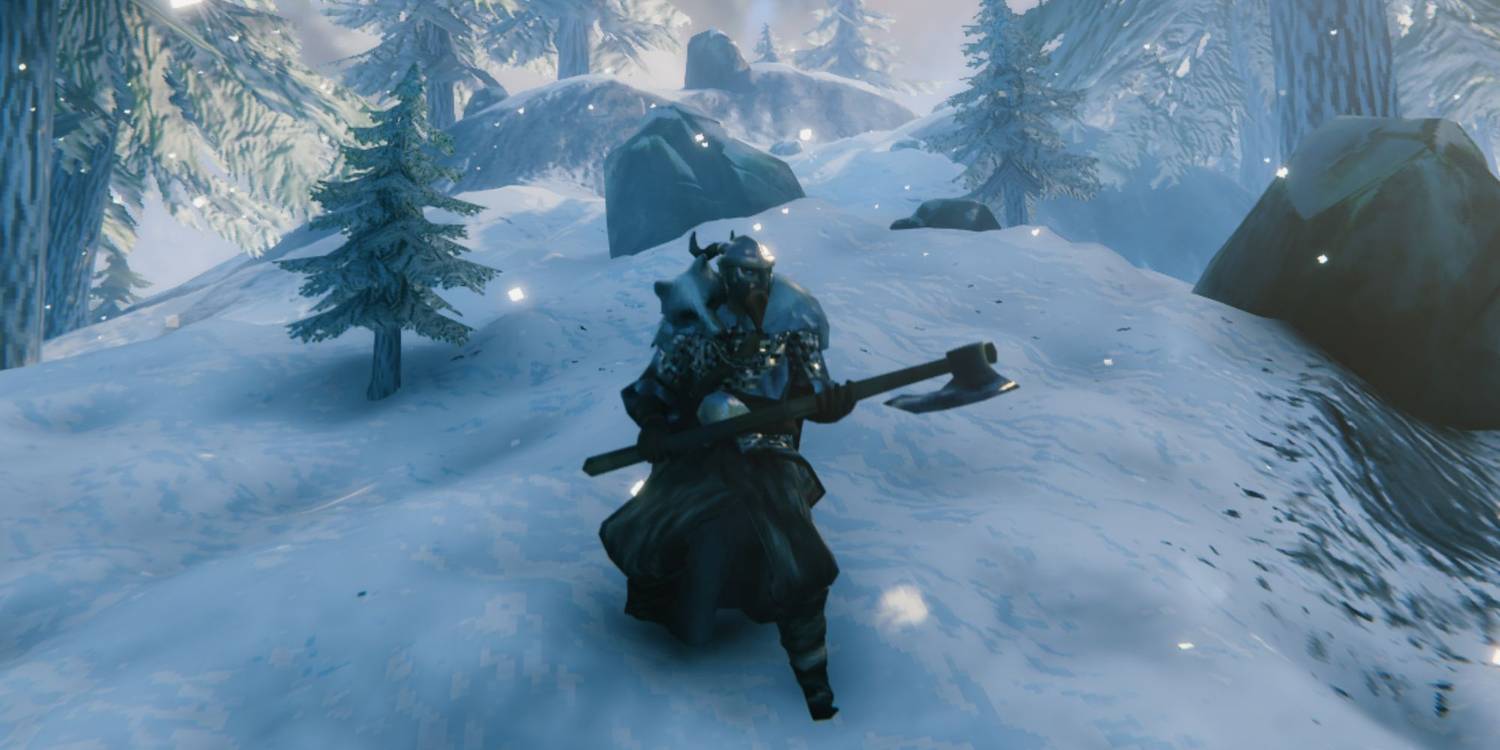 Damage Type: 70 Slash
Crafting Materials: 30 Ancient Bark, 35 Iron, 4 Leather Scraps
No early-game Iron weapon can compete with the Battleaxe in terms of damage. Which has 5 more damage than its closest competition, the Iron Atgeir. The Battleaxe is also one of the most visually appealing weapons in the game, making players feel like true Norse warriors. It will, however, cost players a significant quantity of Iron, which must be obtained from the Swamp's Sunken Crypts.
Despite being a battle weapon, the Battleaxe can be used to cut down the majority of the trees in Valheim. Although it isn't as good at tree chopping as the basic Iron Axe and other woodcutting axes. It comes in handy when inventory space is restricted.
Valheim is now available on PC, Xbox One, and the Xbox Series X/S.